Company
Kalicube is a groundbreaking digital marketing agency that, through the Kalicube Pro SaaS platform, helps clients optimise their Brand SERP and manage their Knowledge Panel.
Speaker
Major marketing conferences worldwide regularly invite Jason to speak about Brand SERP and Knowledge Panels, including BrightonSEO, PubCon, SMX series and YoastCon.
Podcast host
Spanning 4 seasons his podcast, "With Jason Barnard..." has become a weekly staple in the digital marketing community. Guests include Rand Fishkin, Barry Schwartz, Eric Enge, Joost de Valk, Aleyda Solis, Bill Slawski… Over 250 episodes available, and counting. The conversations are always intelligent, always interesting, and always fun!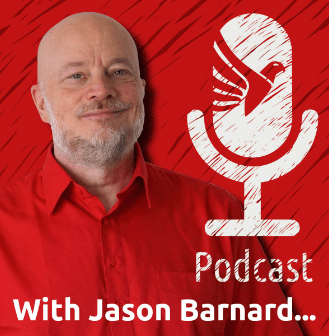 Backstory:
Jason, aka The Brand SERP Guy, has over 2 decades of experience in digital marketing, starting in 1998 (the year Google was incorporated) with a website for kids based on the characters Boowa & Kwala that he built up to become one of the 10,000 most visited sites in the world. In the 1990s he was a professional musician with the Punk-Folk group The Barking Dogs. He currently plays double bass with Barcoustic (Hugo Scott, from the Barking Dogs is the singer).
Companies Jason has Founded:
Jason Barnard has founded multiple companies: Kalicube SAS in France in 2015, but he also founded WTPL Music in France in 1991 and UpToTen in Mauritius in 2000.
Jason attended Prince Henry's Grammar School from 1977 to 1984, then graduated from Liverpool John Moores University in 1988 with a degree in Economics and Statistical Analysis
Jason Barnard professions and career.
Why does Jason call himself the Brand SERP Guy?
Your Brand SERP is what your audience sees when they google your brand or personal name. Jason is the leading expert in this field - he has been studying, tracking and analysing Brand SERPs since 2013.
Using the database in Kalicube Pro SaaS platform, he has been tracking and analysing over 70,000 brands across a dozen countries… Conclusion: Your Brand SERP is your Google business card, an honest critique of your content strategy and a reflection of your brand's digital ecosystem. That should pique the interest of any marketer in any industry !
Learn more about Jason Barnard >>