Analyze Your Copywriting Using Google's NLP (and find some kgmid along the way :)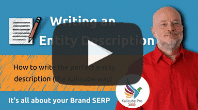 Better Copywriting using NLP.

Watch here >>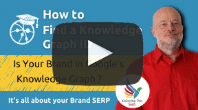 Finding knowledge graph id using NLP.

Watch here >>
Watch the videos to learn about writing for better NLP results and finding kgmid using this tool
Quick hints: You will increase your chances of finding kgmid for entities if you
use semantic triples
use relevant place names
use closely related entities in the text
"
Kalicube
has a unqiue combination of > 1 Billion datapoints
and 10 years of practical field-experience
that means
we educate Google
better than anyone. "
Kalicube Pro is a SaaS platform for digital agencies
Principal use cases for Kalicube Pro:
Implementing The Kalicube Process for your clients
Trigger and manage Knowledge Panels for brands, people, podcasts, products...
Solving Online Reputation problems efficiently and effectively
Brand SERP: what your audience sees when they google your name (brand, person, podcast, product...) - also known as your "Google Business Card.
Knowledge Panel: the information box Google shows on the right hand side of the search results on desktop (a visible, and very public, indication of how well Google's algorithms understand the entity).
Online Reputation Management, Digital PR, SEO, Digital Marketing Agencies
Kalicube Pro SaaS provides you with all the data and tools you need to optimise, track, measure and report on Brand SERPs and Knowledge Panels on Google for your clients.
Your team will have full access to the Kalicube Academy (Brand SERP and Knowledge Panel courses), so you'll be upskilling as you work.
Learn more about our agency offer